WiForums FF v4 for vB is now only $50.00

Photos of WiForums communities displayed on various wireless devices.

visit the gallery

WiForums is the premier and the only commercial wireless discussion forum software which provides interoperability with today's most popular open-source and commercial PHP based message boards; VBulletin, phpBB2/PHP-Nuke/phpBBFM, and Invision Power Board.

Within minutes your forum content and site news can be accessible to the billions of unwired mobile users with high end PDAs, mainstream cellular phones, and WAP capable handsets from 2001 and on.

Cost Effectiveness

WiForums' bandwidth efficient design results in the average XHTML-MP or WML forum content page requiring 30 times less data bandwidth than its web forum counterparts, and 15 times less data bandwidth than HTML-only (WAP incompatible) web forum mobile themes.

With the advent of WiForums, mobile users can finally access their favorite forum websites without being concerned about how costly their wireless browsing sessions may be.

No Compromises

With the use of the scalable WML, XHTML-MP and Pure WCSS supporting WiStyles engine, WiForums acts as the bridge between mobile devices, and the feature rich, "tailored for a PC", discussion forum experience that mobile users desire without sacrificing functionality, ease of use, or visual appeal.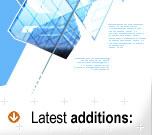 WiForums FF v4.1.5 for vB4/vB3


WiForums FF v4.1.1 for vB4/vB3


WiForums FF v4.1 for vB4/vB3


WiForums FF v4.0.8 for vB4/vB3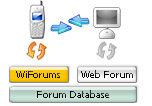 WiForums discussion forums are designed around the main principle of interoperability:

- The ability to work with other products without special effort on the part of the customer.